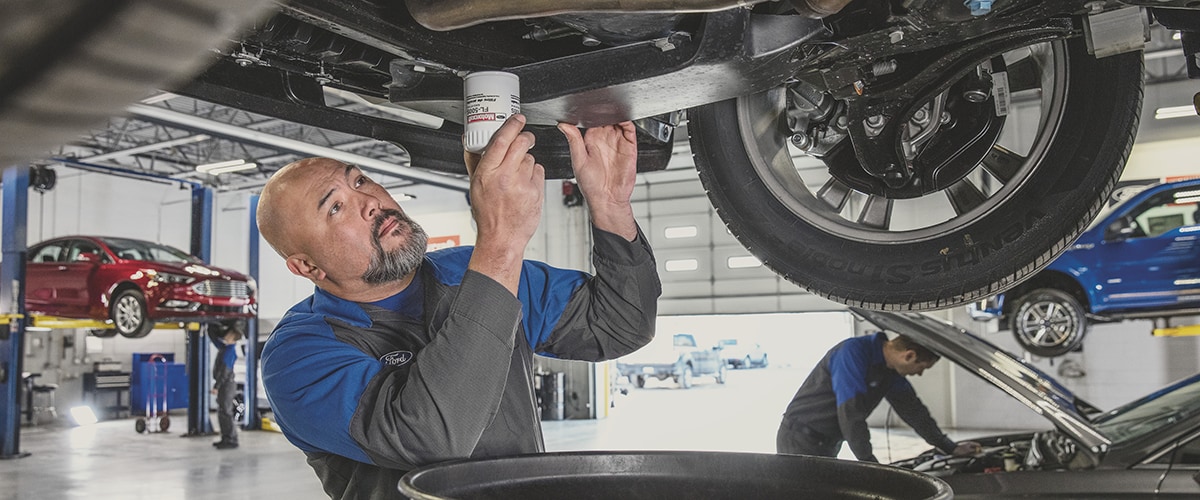 Steet Ponte Ford Service Menu | Yorkville, NY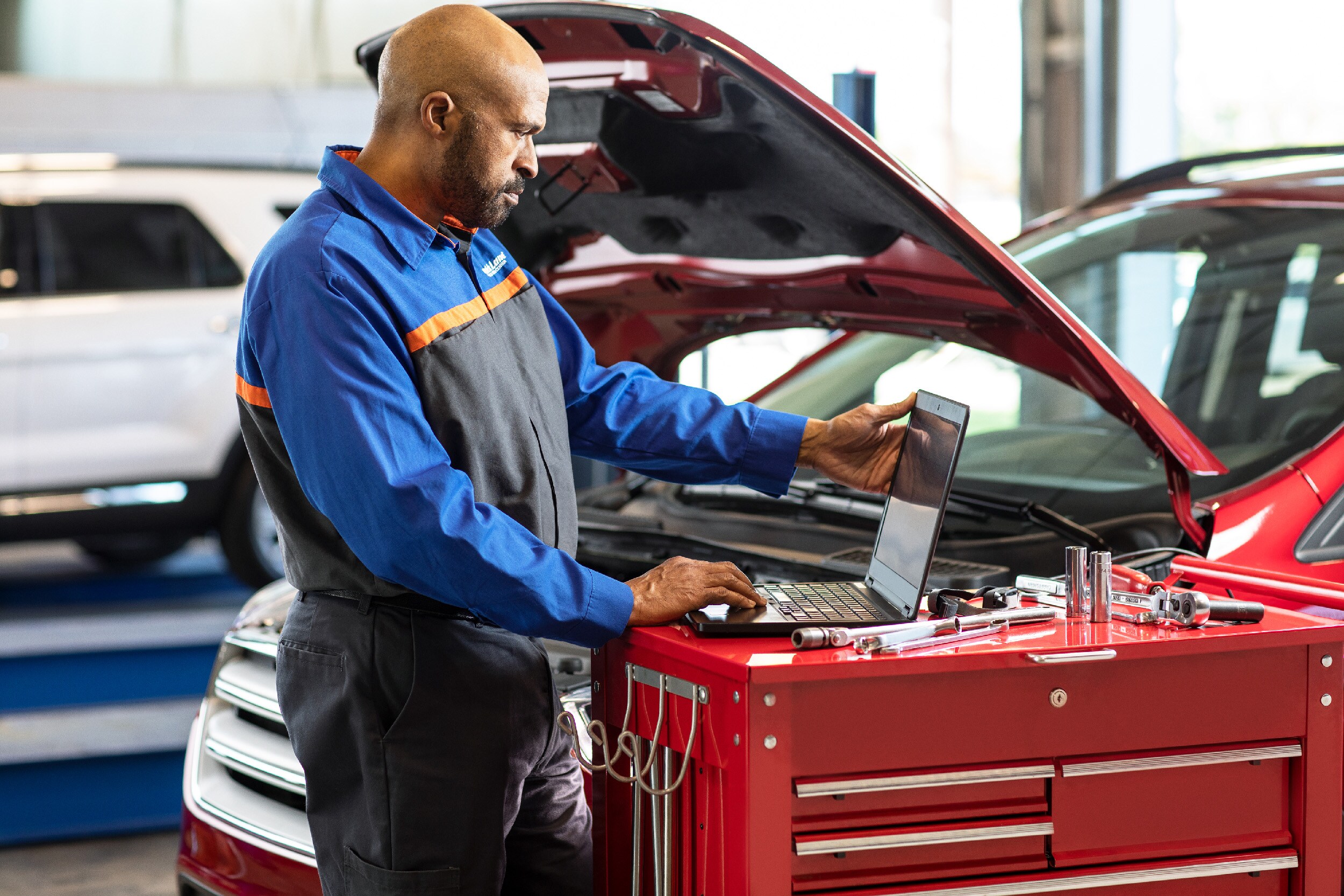 Service Hours
Monday

8am-5pm

Tuesday

8am-5pm

Wednesday

8am-5pm

Thursday

8am-5pm

Friday

8am-5pm

Saturday

8am-12am

Sunday

Closed
Welcome to the Steet Ponte Ford Lincoln Service Department! As a family owned and operated business, we make Customer Service a top priority. We have 12 Ford Lincoln ASE Certified Technicians who are qualified to help get your vehicle back to its top performing condition. Don't have a Ford or Lincoln? Not a problem! We are able to service all makes and models, both domestic and foreign.
At Steet Ponte Ford Lincoln, we believe in helping you make an appointment easy and convenient for you. We have an online scheduling service so you can make an appointment right in the comfort of your own home. As always, you can call our service department (315) 736-3381, or stop down to make an appointment with us. After purchasing a new or used vehicle from us, you will get your fist tire rotation or oil change for free!
We are proud to offer you outstanding service and will help to find you great deals on tires or parts for your vehicle. We sell accessories and genuine parts for Ford and Lincoln, and many other major brands. We have 18 service bays to help you get your vehicle in and out and back on the road.
Other places can offer you the services that you need, but at Steet Ponte Ford Lincoln, we offer you more than that. To make your appointment as easy as possible, we offer shuttle services, rental cars, early bird and night owl drop-off hours, suggested towing, express service, walk-ins, Saturday service, and a lobby/waiting area with free Wi-Fi, refreshments, and business center!
Below you will find a list of some of the services we offer as well as pricing for the service.
Additional Services Include:
Air Conditioner Repair Varies
Coolant Flush Varies
Engine Tune-Up Varies
Multi-Point Inspection FREE
Timing Belt Varies
Battery Diagnositic FREE
Battery Replacement Varies
Headlight Restoration Varies
Car Wash FREE
Windshield Repair Varies
Replace Muffler Varies
Body Shop/Repairs/Dents/Scratches Varies
Custom Wheels Varies
Custom Art/Body Work Varies
Environmental Protection Varies
Interior Repairs Varies
Lost Key/Remote Replacement Varies
Dealership-Specific Protection or Warranty Varies
Specific Pricing for Service and Parts:
Standard with Synthetic Blend: $54.95
Hybrid 2013 1/2 +:  $59.95
Full Synthetic Motorcraft: $89.95
6.0L/6.4L/6.7L/7.3L Diesel: $129.95
3.0L V6 Diesel: $109.95
Diesel Fuel Filter 6.0L/6.4L: $171.20
Diesel Fuel Filter 6.7L $195.20
Four-Wheel Alignment: $99.95
Rotate and Balance Tires: $74.95
Brake Inspection: $34.95
Wiper Blades Front Pair (Most vehicles): $19.96
Rear Wiper Blades (varies/model) $9.95-$17.95
Air Filter (most vehicles)*: $29.95
Cabin/Pollen Filter (most vehicles)*: $29.95
Mount and Balance 4 Tires up to 18 inch: $84.95