Buying a new car for the first time can be a bit stressful especially if you aren't familiar with some of the terms. We want to help take out the stress or confusion when you are buying a car with us! Below are some of the most common finance terms you will hear and use when buying a car.

Annual Percentage Rate (APR): A yearly rate that calculates the cost of debt and takes into account other factors like insurance and interest.
Asset: Something an individual owns that is worth money. This can be a home or car.
Blue Book: This is an abbreviation for "Kelley Blue Book". This is a guide for car buyers and sellers that help estimate the retail price of vehicles.
Commission: A fee paid to a sales person when they sell an asset.
Contract: A formal document that secures a binding agreement to the financing of an asset.
Current Liabilities: Any debts that must be paid within one year.
Dealer Holdback: When auto manufacturers sell vehicles to dealers at a 2 or 3 percent discounted price. This is so they can make a profit.
Dealer Incentives: Programs offered by manufacturers to increase the sales of certain models.
Destination Charge: The cost of transporting the vehicle from the manufacturer to the dealership.
Down Payment: The amount of cash that a person pays upfront for an asset before financing a loan.
Gap Insurance: Covers the difference between the book value of a vehicle and the remaining balance you still owe.
Interest Rate: The amount charged on a loan - the cost of credit. This is typically expressed as a percentage.
Lease: Temporary ownership of an asset. This is similar to renting an apartment or house. Monthly costs and mileage allowances (in cars) are negotiated by a contract.
Mileage Charge: Charges that must be paid when the lease of a leased vehicle is over and the negotiated amount of miles were exceeded.
MSRP: Manufacturer's Suggested Retailed Price which is the recommended selling price of a vehicle. The dealer's price may be higher, or the buyer may be able to negotiate a lower price.
Sticker Price: This is the same as MSRP and refers to the base retail price of a vehicle.
Vehicle Identification Number (VIN): A number that a manufacturer assigned to a specific vehicle. This number can be used to track the history of the vehicle.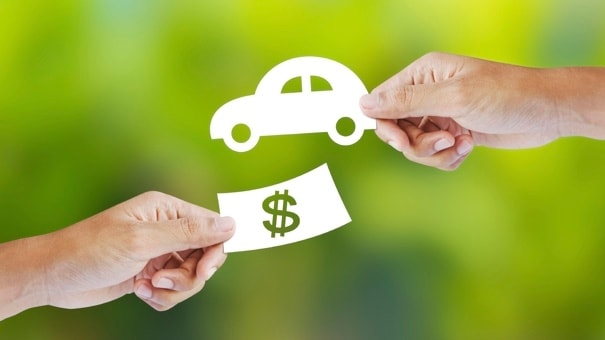 These are some of the more commonly used terms when buying a car at a dealership. Our friendly finance staff is always available to answer any questions you may have! Stop in and see our Finance Manager, Rich Ernst, with any questions you may have and see why our customers always say, "It's so easy to do business at Steet Ponte Ford!" Give us a call at 315-982-6916 Ext. 228 for Rich.